T0 APARTMENT – HOUSE OF MÓ

Apartamento Estudio (2 people)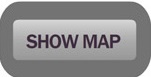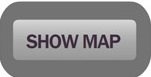 The T0 apartment – House of Mó, consists of bedroom and kitchen in the same space, with 27 square meters.
The room has a double bed.
The kitchen is fully equipped with electric hob, electric oven, microwave, fridge, dish-washer machine and kitchen accessories, allowing you to prepare your own meals.
Table and chairs for the meal.
Equipped with minibar (in the fridge), Cable TV, radio and Air Conditioning.
The T0 Apartment – House of Mó is also equipped with alarm and fire system.
The bathroom is complete with sink, toilet and tub. The soap for hands, shampoo and shower gel are provided.
Outside offers a space with table and chairs with sun-hat.
Ideal for a couple, with the possibility of adding an extra bed or cot for an additional fee.
The maximum capacity of the T0 Apartment – House of Mó is 2 Adults + 1 child in extra bed or cot, an additional fee. (To make up to 2 years – Gratis. From 2 to 11 years, 25 € / night, 12 years or more, 35 € / night).
There are two rates available, one with breakfast included and one without breakfast.
Is still included in the daily rate, the use of the infrastructure of the Quinta do Molinu, Indoor Pool, Outdoor Pool, Indoor Swimming Pool, Soccer Field / Tennis and Gym.
The use of the Jacuzzi (adults only) in the indoor pool area may be subject to prices in high and special seasons. (Currently closed due to legal imposition)

Exclusively outdoor parking.
Quinta do Molinu has wireless internet for their customers, free.
Cleaning the Apartment T0 – Millstone House is not performed daily due to the situation of Covid-19, for more information consult the safety rules on the 1st page of the website.

Quinta do Molinu. Days of Plenty.