SUITE OF MOINHO
Executive Suite (2 people)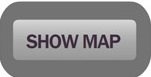 The Suite of Moinho is the executive suite of the Quinta do Molinu.
It is a double bedroom with en suite bathroom, mini pool (tub) with shower and sitting area. 33 square meters and has independent access.
The double bedroom has a double bed. Equipped with mobile / dresser / closet.
Mini-bar, Cable TV, radio and Air Conditioning.
The Suite of Moinho is still equipped with fire system.
The bathroom has a sink and toilet.
The area of ​​the mini-pool (bath) and shower has another sink. The soap for hands, shampoo and shower gel are provided.
Ideal for a couple.
The maximum capacity of the Suite of Moinho is for 2 people + 1 child in extra bed or cot, an additional fee. (Up to 2 years – 20€. From 2 to 11 years old, 30€ / night, from 12 to 17 years old, 50€ / night, 18 years old or more, 70€ / night).
There are two rates available, one with breakfast included and one without breakfast.
Is still included in the daily rate, the use of the infrastructure of the Quinta do Molinu, Indoor Pool, Outdoor Pool, Indoor Swimming Pool, Soccer Field / Tennis and Gym.
The use of the Jacuzzi (adults only) in the indoor pool area may be subject to prices in high and special seasons.

Exclusively outdoor parking.
Quinta do Molinu has wireless internet for their customers, free.
The cleaning of the Suite of Moinho is performed daily.

Quinta do Molinu. Days of Plenty.